Editoral Moderator

Joined: Fri Aug 26, 2011 8:03 pm
Posts: 5136
Faction: Cobra Contractor
Code Name: YorktownJoe
File Name: CLASSIFIED
Aliases: YTJ (more acronym than alias)
Primary Military Specialty: Counter-Intelligence
Secondary Military Specialty: Sense o' humor
Grade: O-4
Now You Know with YorktownJoe - Issue 34
Issue 34 SHAKE DOWN!




Background



In Issue 33, the Joes were getting ready to celebrate the grand re-opening of their secret HQ, the Pit. The injured from issue 32 were recovering. A replacement Crimson Guardsman was inserted into the Fred Broca household. And an assassination conspiracy was underway. Feel free to check out the review of Issue 33 in case you missed it.



On to the issue





The issue begins with two separate scenes, but author Larry Hama will soon intertwine them into a cohesive story. This story is distinct in that it focuses completely on the Skystriker and the Rattler. Ace and Lady Jaye represent the Joes, and Wild Weasel and the Baroness shore up team Cobra.



The title page is not the first page, but an eye catching spread of pages 2 and 3. Aesthetically pleasing, this issue does not disappoint.

Ace lets Lady Jaye know they are testing computer and electronic upgrades to the Skystriker, and Wild Weasel informs the Baroness that the new Rattler is fully loaded with all types of new armaments and enhanced flight modules.

While Lady Jaye begins to wisecrack with Ace about a beverage cart, the computer gives a warning alert.



Thankfully it is nothing to worry about. Or should I say, they don't have anything to worry about, yet.



Fortunately for them their awesome state-of-the-art 92 K Memory Computer was able to differentiate the Boeing 747 and not mistake it for an enemy fighter. [slight sarcasm]The 92 K computer is so much better than the earlier 48 K and 64 K models.[/slight sarcasm]

Meanwhile, Wild Weasel is showing off to the Baroness how he is able to navigate nap of the earth flight techniques, hugging the contours of the ground, just above trees and power-lines. He even cruises a bit along the interstate highway.



About this time, our stories begin to weave together, as Wild Weasel spots Ace's Skystriker and pings him with radar. In addition to all his fancy electronics updates, Ace keeps a small radar detector that appears to be marketed for cars to avoid trouble with State troopers. It goes off since Wild Weasel is locking in him.



It really appears that Lady Jaye and Ace are about to run out of luck.



Ace deploys counter measures and chaff to distract the missiles and they explode before reaching the Skystriker. Unfortunately, there is a large explosion behind them, and the tip of one of the rear stabilizer fins is damage. The radio and communication antennae are also wrecked. They cannot radio McGuire Air Force Base to request backup, so they are truly on their own for this mission.



Ace make some fancy maneuvers and lets the Rattler have it with his guns. He has returned the favor and looks like the Rattler should be down and out.



The Rattler toy vehicle had spare panels that you could swap out to simulate fuselage gun damage, and this panel looks like it faithfully shows a similar feature in the comic.

However, the Rattler has maintained flight control, thanks to Wild Weasel's above average skills on the flight stick. Now the Baroness returns the favor with the machine gun turret. That looks really bad for the Joes.



She peppers the Skystriker cockpit, shattering it in pieces.



Ace explains he is not hit, but his helmet glass is shattered and he can't see out of the cracks and chips. Lady Jaye takes the controls. Although she does not exude confidence with her comments, her performance keeps them in the fight.

Ace frees his helmet loose and regains the flight controls. Lady Jaye begins radar work again and the computer clears out stationary ground clutter so they can see the Rattler hiding by flying low to the ground.



There is a bit of humor if you watch the side effects of the Skystriker chasing the Rattler through the suburbs. The barbecue scene is an example of what happens to people on the ground when fighter jets fly by too low.



Ace continues the pursuit and they wind up over a junkyard (an actual junkyard, not Mutt's dog). Ace fires missiles at the Rattler since he doesn't have to worry about civilian homes. I suppose we have to assume no junkyard owners or employees are working that day.

But Wild Weasel is a seasoned pilot with many tricks up his sleeve.



Wild Weasel fires his missiles into the junk on the ground sending metal shards and fragments into the air right behingd him. This sets off such a mess that Ace's missiles explode as well without damaging the Rattler!

They clear through the debris and engage over open water. If Ace shoots the Rattler down, it should fall harmlessly into the ocean, without collateral damage to the New Jersey residents. But they are both out of missiles so the jets fly head to head, guns blazing!



An iconic scene unfolds as the issue nears its conclusion.

The jets fly past each other again, after both pilots check their guns and confirm they are completely and utterly out of all armaments and munitions.

The pilots salute each other, as World War I dogfighters might have done in a bygone era. They have fought to a draw and they honor one another before disengaging to limp their damaged aircraft back to their respective airbases.



The parallel and interwoven story ends with both ladies complaining to the pilots about not doing anything more.



This was an excellent issue as Larry Hama crafted a stand-alone issue that does not require the reader to have much or any knowledge of the characters or vehicles. This is an old fashioned dogfight issue with the premier aircraft of the Joes and Cobras up against one another head to head. Hama was also well ahead of bringing females into the stories as both Lady Jaye and the Baroness played key roles in the story. There is a slight backseat driver jab in the closing panels, but all the characters are treated with respect and dignity.

If you owned one or both of these vehicles, it gave you hope that when playing with your friends you didn't have to immediately crash as soon as your friend made a machine gun noise or "launched" a missile towards your vehicle.

If you have never read a G.I.Joe comic, you could read this issue and be entertained, without being confused by ongoing plot-lines. It surpassed average and flew straight into the excellent tier of comics. And it no doubt helped sell some vehicles for Hasbro.

I hope you enjoyed this issue. Tune in soon for Issue 35.



Now You Know

- a little more about:

"SHAKE DOWN!"

Feel free to let me know what you thought of this issue in the comments.
_________________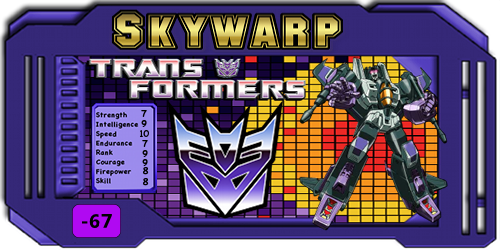 Editorial Moderator

Joined: Tue Jan 03, 2012 5:19 pm
Posts: 6508
Faction: neutral
Code Name: classified
File Name: classified
Aliases: skinnyjoefan
Primary Military Specialty: classified
Secondary Military Specialty: classified
Re: Now You Know with YorktownJoe - Issue 34
This issue was one of my favorites. There is an homage to the navigating the highways in "Milkrun".
The end really got me as did the knowledge blurb about gatlings firing so fast you could not tell the individual rounds being fired!
_________________
https://www.youtube.com/channel/UCYFAXC ... jMATv1_JGg
Mupnoks and more to see here! Always something new coming it just takes a while.
Founder

Joined: Tue Feb 15, 2011 4:05 pm
Posts: 12122
Re: Now You Know with YorktownJoe - Issue 34
I'm trying to catch up to you guys. Still on volume one
_________________