50th H.E.A.T. Viper
Ok, I opened up my 50th Anny. HEAT Viper last night. I am so pumped for this figure, I have several sets on order with BBTS and TRU to ensure I get all that I wanted. However, I got lucky yesterday and found some sets at TRU store in my area. So I grabbed a set.

Got Home...........


Cut open that cool as hell packaging.....................the plastic is perforated to make it easy to open!! Wow, Hasbro has put some though into the 50th stuff.


In hand.........


Fail! Not a total fail, but damn near. No I take that back, its pretty much a crap figure.

I dont even know where to start...............so


Paint apps....the purple stripes, they did a poor job on those, they dont even coat all the areas they are applied, the yellow shows right through in many many spots. Overspray in other areas, guess we could call this bleed over, but still not cool. The wrists are gray and orange/yellow..

construction: boots dont really match, but I think that is a cast error, one side is nice and crisp the other looks like he has been wearing it for 50 years. Lower legs and knees are fine, but the thighs are awful. Now I know several times has the issue of the outer thing not lining up with the inner thigh has been seen, but this time its just too noticeable. The tiedye purple/orange stripes make the misalignment more obvious, it kinda points it out, the outer thighs are not only larger than the inner but the stripes dont even line up to one another. Of course the torso is loose and shaky.

The Helmet: the design is there, its looks great.........................except for the fact that there is no where to hook up the fiber optics cable from the launcher. What we do get is a line and a missing chunk out of the helmet itself. Thats right, one of the coolest features of the guy, and you cant even use it. Thank goodness its not on the new filecard.....oh wait "The sighting system is fiber-optically linked to the operator's helmet." well, crap on that one.

Weapon: the big blaster, still looks the same, although they took the word "Fang" off of it.........???..............but thats ok, we still have the cool line to hook to the......oh yeah no we dont......well, the little missiles are here, all 6, and they are rubbery and soft and the ankle mounts are basically a belt that just floats around the ankle and as the projectiles hit each other they pop off. Well, thats ok we still get the "harness-supported launch tube"!!! Except its not, this time not only is there no place to hook one end of the hose, there is just simply no hose to use!! Also the big launcher, is soft and bendy.

All in all, I have canceled most of my orders for these. More for CGI and Andrea I guess. This figure is a real let down for me. Especially seeing how that Hasbro reused so many redos to make the 50th line. Lowlight vs Night-Viper--solid reissue vs reissue with new paint. The HEAT was coupled with yet another Blowtorch. The other two packs, both have reissues in them. Flint vs Eel - redecos..... such a let down.........................


But I remain ever hopeful that the rest of the vehicles(WOLF) will rock and blow my socks off..............I mean really they cant get much worse than this guy............
Founder

Joined: Thu Feb 10, 2011 8:31 pm
Posts: 85625
Location: Coweta Ok.
Faction: Justice League
Code Name: Man of Steel
Re: 50th H.E.A.T. Viper
Yeah i want a minimum of 5 heat vipers. Major Wolf found the Cobra Wolf today, mabee he can fill us in on how it is in hand.
_________________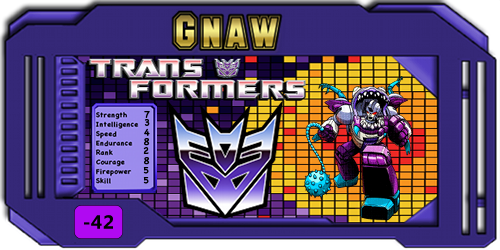 Founder

Joined: Fri Feb 11, 2011 8:22 pm
Posts: 10086
Faction: Gi Joe
Code Name: Protoxero
File Name: Unknowen
Aliases: Proto
Primary Military Specialty: Ninja
Secondary Military Specialty: Covert Opps
Grade: 0-4
Re: 50th H.E.A.T. Viper
i will fix your heat viper good and send him back to you.

well at least i can fix mine when i finally find some, it seems like my tru is super slow at getting any yet.
_________________