In the past couple days the internet has blown apart with the news presented by Entertainment Weekly of a new Thundercats series to be shown on Cartoon Network.
Since that topic is already covered let us think a bit about how this trend might affect G.I.Joe which it has been mentioned in past Hasbro investor meetings, will be re-branded.
To be clear, G.I. Joe is not even a blip on Hasbro's entertainment radar right now. An animated series could be possible but not until we get to 2020's re-emergence with a third G.I. Joe movie which will be a reboot and a newly announced Snake Eyes spinoff movie.
Hasbro tried to go the cute route more than once before with Combat Heroes, a companion line to their successful Star Wars and marvel figure lines and more.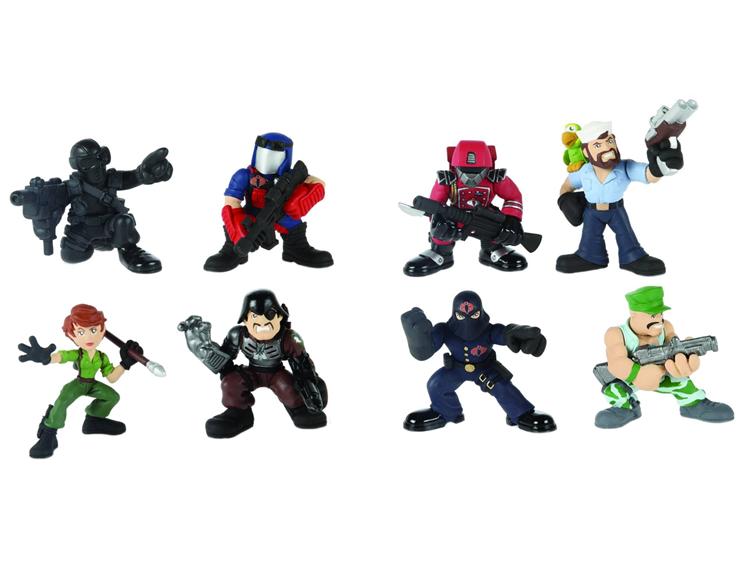 Then came Mighty Muggs:
Then they tried the micro figures:
They licensed out the property and we were given cute style figs again with Loyal Subjects:
and yet again more licensing with some Funko offerings:
I feel that should they go this route again the best option that has presented itself is by Art Baltazar:
To change the visual appearance of GIJOE is hardly a new idea and even some fan art has great potential:
From 2011:
Chris Tupa:
and an artist I commissioned myself for quite a few pieces who does a very good Batman TAS style RIck Celis:
What kind of animation style would you like to see? Try to think of one that appeals to several generations.
If we do see a newly animated form of entertainment, which would be more important to you?
A story driven style? or more like the current fare, a series of short clips loosely tied together, but more like a series of comedy sketches?
Chime in below!
_________________
https://www.youtube.com/channel/UCYFAXC ... jMATv1_JGg
Mupnoks and more to see here! Always something new coming it just takes a while.